Today was one of the toughest rides I've done, "Hills of the Foothills." Just 28 miles, but about 3000 feet of climbing according to my Strava data.  The ride was led by Carolyn Audilet, Race Director and Owner of Race Arizona LLC. Nine women attended – all strong riders and lots of fun!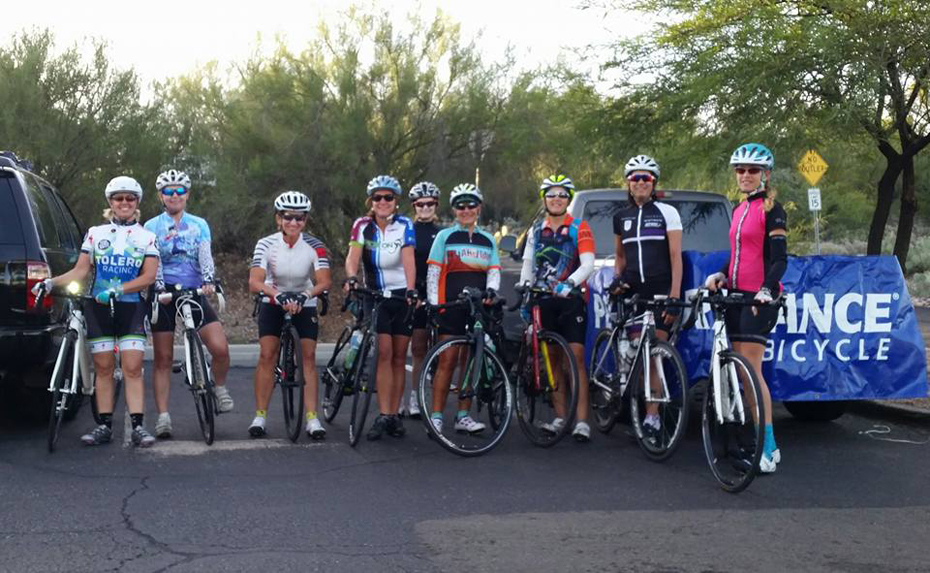 We started at the corner of Swan Road and Sunrise Drive, in the northeast foothills of Tucson. We first rode north/northeast into the Catalina foothills, and then made our way into Sabino Canyon. We went up the paved road to the top, climbing about 1000 feet in 3.5 miles. I've hiked that route many times, but this was my first time riding it. Not too bad going up, fun coming down, and we were careful to keep our speed at the 15 mph limit (tough to do). However, the climbing got much tougher after that.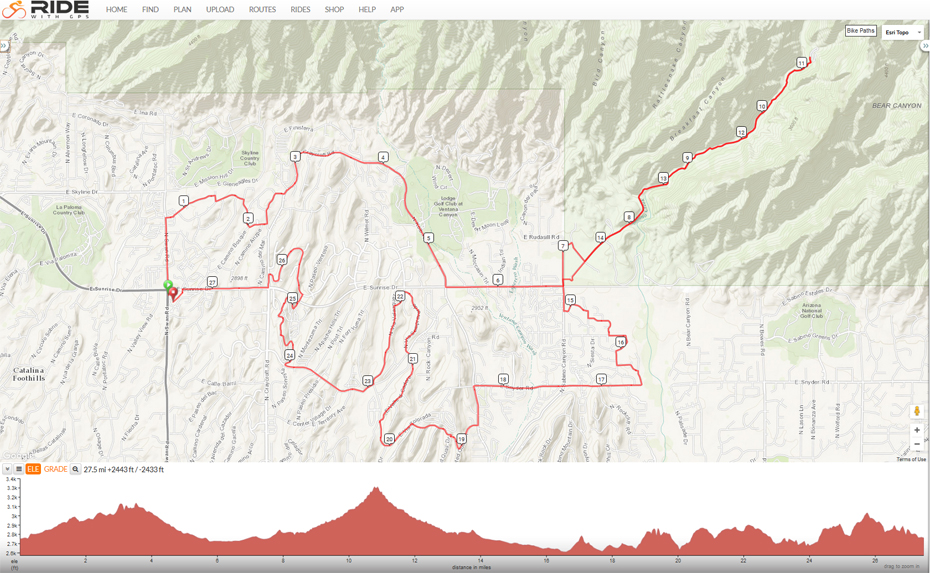 Below are some of my Strava highlights from our tougher climbs. While we had a half dozen climbs that had over 10% grades, these hills were two of the most extreme, 34.6% and 24.7%! Hard to believe! Of course, these percentages are just found on very small segments of the hills, but still…butt kicking stuff!